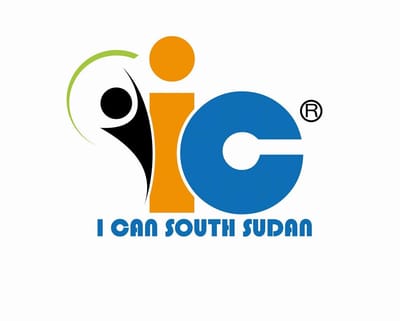 I CAN South Sudan is a Multi Sector NGO devoted to advancing the well-being of displaced persons with special focus on vulnerable children and women.
I CAN South Sudan was founded in 2017 by Refugee Youth in Bidibidi Refugee Settlement, Yumbe District in Uganda.
The Organization was Incorporated as a Company Limited by Guarantee with Uganda Registration Service Bureau (URSB) in 2018, Registered and have MoU with Yumbe District and Office of the Prime Minister (OPM) Refugee Desk.
In 2019, the Organization extended its services to South Sudan where it is Registered as a National Non-Governmental Organization with Relief and Rehabilitation Commission (RRC) in Juba South Sudan.
In 2023, we Registered the organization in Europe (Norway) with Registration number 932 3839 26 to facilitate our donors coordination, build synergies and mobilize resources to serve displaced persons
VISION
A better everyday life for a Displaced Child
MISSION
To advance and improve the well being, protection, survival and development of a displaced person. To inculcate sense of meaning, purpose and hope in the lives of vulnerable children
Goal
Improved living conditions for vulnerable refugee children in Uganda with a return and restart perspective in South Sudan.
Thematic Area
Child Protection
Education
Peace Building
Livelihood
Environment
VALUES
I CAN South Sudan collaborates with communities to ensure that children live in a safe, welcoming, and protective environment. We prioritize child rights in our development work because we believe that strong children can help communities promote the social and peaceful well-being of their society. I CAN South Sudan is committed to the seven key values listed below in its work and organizational life. These values serve as our working norms and behavioral guiding principles for effective performance.
Excellence in Performance:
I CAN South Sudan works to ensure that its program are of high quality, results-oriented, and effective
Partnership:
I CAN South Sudan collaborates respectfully with International Non-Governmental Organizations, Civil Society Organizations, Networks, governments, communities, the private sector, and donors, bringing together the unique resources of all to achieve common goals.
Teamwork:
Mutual respect, inclusivity, dialogue, and collaboration are the guiding principles of our organization. In order to build strong partnerships within and beyond I CAN Sudan South Sudan, we strive to understand the perspectives and ideas of our stakeholders while also recognizing the positive contributions of each individual within our jurisdiction.
Integrity:
I CAN South Sudan consistently works in an atmosphere of mutual trust, honesty, transparency, and accountability.
Open communications:
I CAN South Sudan is committed to disseminating information in an ethical, respectful, and collaborative manner. The timely and consistent exchange of high-quality information with all stakeholders is the cornerstone of our operations' accountability and informed, consultative decision-making.
Fear of God:
I CAN South Sudan seek to be a God fearing and respecting organization.
Diversity:
I CAN South Sudan aspires to have a commendable humanitarian workforce that reflects its commitment to diversity. We strive for ethnic, racial, religious, and geographical diversity, and equality is an important component of our work.
Motto:Yes we can!